BRING A LITTLE SUNSHINE
'stay close to people who feel like sunshine'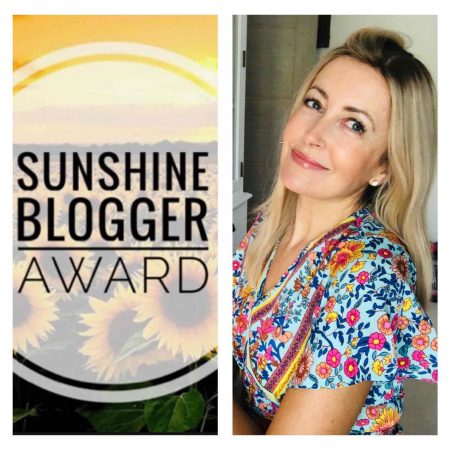 Writing within social media alongside my book writing has been a curious and thrilling journey.  I scribble out Instagram posts onto my telephone off the top of my head, my thoughts at that moment.  They are often related to what I am currently writing about for my book or what has literally happened that day.  I started social media to help publicise my book and to learn what women wanted to know about health over 40, disease prevention and motivation.  My Instagram acts as a direct interface with women around the world and has garnered me amazing opportunities to connect with ladies from all walks of life.  We are all connected by our telephones- the ubiquitous 'it bag' in the form of a bleeping electronic lightbox.
Much is maligned about social media.  There are downsides, not least the black hole of time in which you can temporarily drown, while detached from those in the room around you.  However, I have met in real life and this virtual world some incredible women from pressing the follow and like buttons.  Some friendships become real via email or we regularly engage via post comments back and forth, small encouragements and nuggets of happiness and light even if our real worlds are far from smooth sailing.   Some links become real life encounters and connections.  You find that girl who 'gets you', who understands your attitude and view of life via images and briefly stated opinions.
Three days ago a huge drop of sunshine literally dropped into my comment feed.  My gorgeous insta friend @themiddleageddiva  www.themiddleageddiva.com had nominated me for the sunshiney (is that a word dear dictionary?) sunshine blogger award.  This award is given by bloggers to bloggers for inspiring creativity and positivity and bringing sunshine to the blogging community.  There won't be Grammy awards or Oscars in the world we are in but this comes about as close to the sun as you can!
Susie and I had connected via Instagram.  I saw this lady on the other side of the world putting together outfits of the day- all of which I loved and I swear we have half the same wardrobe.  She is like a Pinterest post inspiring me for what to put together that day.  The words she writes are far more than just the outfit though.  She writes with honesty, positivity and humour, along with her lovely smile you know she would be someone you would want to be friends with IRL and you just know she makes those happy around her.  Read her blog though and you scratch a little deeper and I completely identify with her talk of her intense love for her children, her husband and her life.  As she reflects on all the issues she writes about she does not present a rose tinted view- she talks with realism and that is why I love her writing.  Her sensitivity and clarity learned from experience is exactly what I am trying to key into with my own writing.  Women over 40 have been on a journey, whether this includes children, a career, travel, whatever, they have so much to share and we must all listen.  I want to inspire women to relocate their vitality and I think Susie has nailed it completely.  She also speaks five languages and she certainly connects with women across the globe!  Check out her page on insta, give her a follow and pour a coffee and read her uplifting words on her site.
The winners of this sunshiney award have several requirements to fill.  Once nominated you must answer the questions asked by the person who nominated you.  Here are my answers for you Susie!
What brought you to the world of blogging?
Deciding to write a book about women's health two years ago I knew I would have many days attached to my desk, reading medical research papers and updating my medical knowledge.  I have always been inspired by women and their ability to transform themselves (love a makeover) both on a superficial level but also in terms of mental focus, attitude and health.  I wanted to bring my book into reality in what can be a manufactured and very airbrushed world by working with real women.  I wanted to find amazing women and interview them for my book and found connecting on social media opened many doors for this.  On a cynical note every agent and publisher wants to know you are relevant in the social world, but what started as a path into the strange world of social media became actually the thrilling part of my day.  I have the comments and feedback daily for the question 'what women want' and my writing and excitement about my book has been radically altered by having this interface globally.  I would not call myself a blogger per se, just a writing doctor attempting to spread my message via my site and social.  Actually if you look back my Instagram page provides almost a diary of my writing life- an exciting discovery I never expected.
Where do you see yourself in twenty years?
Hopefully healthy and happy of course, but I would like to have had published more than one book, be regularly writing and interacting with real women.  I am just fascinated by what makes us tick and the psychology behind our decisions and choices.  I love talking opportunities to motivate women and have had great feedback on those I have already done.  A lot of health matters are feared and not spoken about.  By bringing them into an open honest, caring forum and informing women of the facts and their choices, they can feel so much more in control- regaining control over your life is a phenomenal power. 
Being mindful and appreciating the day to day, stepping back to get perspective are qualities we run the risk of losing.  We can also paradoxically be immensely 'busy trying to be healthy'- that can cause stress and strain in itself.  Getting back to basics is part of my mantra really and calming everything down in this frenetic world and reclaiming some peace.  I have really enjoyed my journey of working with other medics and scientists and think there is so much to be gained from working together and sharing ideas- something I would like to expand in the future. 
I am also really enjoying writing for www.thefrankmagazine.com and I think writing for and connecting with women regularly is what fuels me.  I am constantly reading and my work has given me focus to channel all of this. 
Name 3 things on your bucket list
-To learn to paddle board, not falling in.   My close friend Claire has threatened sorry promised that we will do it this summer.  I am not great with water but am hoping my rollerblading obsession when younger will mean my balance is on track!
-To hear that my writing has inspired women to turn their life around with awareness of health and simple steps to change their lifestyle for the better would be the ultimate dream.  Preaching and giving orders will never work but understanding why things work and seeing the results for yourself is the most motivation most women need.  They each have the power to change things and sometimes confidence and encouragement are what is lacking.
-To travel in China and immerse myself in the culture.  I read a lot of literature from there when I was younger and feel that world is so fascinating and rich, like nothing I have ever seen.
Passing the baton for the sunshine blogger award
Here are the nominees I have selected for the award.  Go check them out!! They will add sunshine to your day!
Instagram @silverserenity4  
Louise
Another Dr Louise, Louise and I connected straight away in our attitudes to ageing with style and grace.  We are both breaking down ageism and barriers to make women think with confidence and that they can achieve anything.  Louise is at the head of her game professionally in the world of Psychology and is a shining star on Instagram inspiring as she researches how women of all ages can help each other to age positively,
Instagram @helenpackham
Helen Packham www.helenpackham.com
Helen and I spoke at the same event last year and she just blew me away.  As buzzing with positivity and warmth as you would feel from reading her writing some of the points she made during her hour of talking still come to my memory in daily life to spur me on.  Helen learned her trade in the corporate world and now works with entrepreneurs as a Leadership Coach and Speaker.  She can literally change your world with her words and she inspires me as a friend and woman who through her own experience can help you navigate the future to make it bright. 
Instagram @ukglowology
Lisa Barrett www.glowology.co.uk
This gorgeous lady has supported me from the start and apart from sharing the same birthday (us Leo gals have to stick together) we also share similar attitudes to life and she is an absolute mine of information on all things beauty.  She has the best sense of humour and her site is just such fun but packed with so much info I don't know how she does it but she does! She is refreshing in her honesty and has such a wealth of experience as one of the most respected UK beauty journalists.  If you want to know what works, ask Lisa.  I have just seen Lisa has already been nominated so this shows how popular she is!  For this reason, Lisa I can let you off answering the questions!
Instagram @louloulouisey
www.louloulouiseylifestyle.co.uk
This gorgeous lady is a lifestyle blogger and self confessed beauty and makeup addict.  She honestly is the kindest most genuine person you could hope to meet on social media and she writes from the heart, reads my posts and always comments to make me smile.  Her warmth and humour radiate from her page and website and she writes her reviews with honesty.  She gives wonderful tips and the information you really need to make decisions about beauty purchases- I just adore her and always love it when her posts come up in my feed. 
My questions for you lovely ladies are
What has been the most surprising thing for you about social media?
Do you have any secret talents?
What would you tell your 20 year old self?
Please answer via Instagram if you do not have a blog or find this easiest!
The rules for the Sunshine Blogger Award
Thank the person who nominated you and include a link back to their IG/blog
Answer the questions given by the person who nominated you
Nominate other blogs and give questions for them to answer
Notify your nominees through social media
List the rules and display the sunshine blogger award in your post
A letter to you, the reader,
I have always been fascinated by the beauty and fashion industries and the concept of strong women empowering one another and sharing information rather than competing.  Another facet of the book I am writing 'Your Best Life- A Doctor's Secret Guide To Radiant Health Over 40' was that I challenged myself to find 50 amazing women, some well known, all prolific and over 40, who have done wonderful things with their lives.  I have asked them about their role models, their influences on their attitudes to health and beauty growing up, what they do now to look after themselves even down to what is in their beauty cabinet.  I want to present a snapshot of real women in this exciting time, with real relevance, in this often airbrushed and identikit world.  I want the book to inspire others starting on their journey over 40 or well into it, that this time is not an ending but a real beginning and that you can change the route of your life or turn it around at any age and reinvent yourself and your health.  It started as just a comprehensive health book but has also become quite a movement through social media to allow women to swap stories and support each other.  My interviewees range from age just 40 to 83 and all have an inspiring story to tell.  I have interviewed ladies in medicine, nursing, science, media, fashion, makeup industry, beauty business, retail, psychology, the arts, writers, TV, reality TV and so on.  There will be interviews, snapshots and videos with these women here on the site in the months to come to run alongside my book.  Be prepared to be inspired and invigorated by these wonderful ladies!  Follow me on social media on Instagram and Twitter to see more of my journey as it unfolds.
Louise X